How to Produce the Best Content Marketing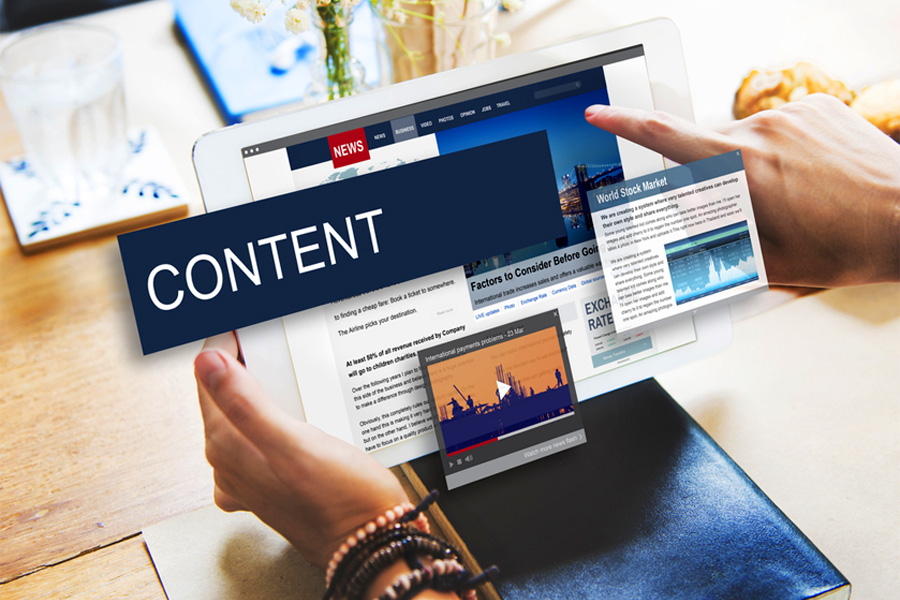 "Here's the brief. Tell a good story, use a tone of voice that's authentic yet on brand, make it engaging and original, check all the facts, describe the benefits in a relevant way, keep the context localised, fully SEO enabled and make it look easy, unforced, with no hard-sell. Then distribute this content to our target audience, get them to share it, like it and ask for more. Oh, and deliver a report analysing its performance, with recommendations for improvement. Can you do this, before the end of the week if possible?"
"Yes, NewBase is on it."
At NewBase, bespoke storytelling – and multi-tasking – is in our DNA. We're a hands-on, full-service content marketing agency in Singapore, renowned for outstanding quality and award-winning creativity. Established over four decades ago, we have evolved with the rapidly changing content and media industry, asserting the immense value of content along the way.
NewBase stands out for our breadth of capability, delivering a wide range of corporate and lifestyle B2C and B2B content for both public and private sector clients and brands. We've got a strong core business focused on producing high-quality branded content across digital, social, video and print. Our in-house team delivers copywriting, social posts, content calendars, conceptualisation, interviews, websites, eDMs, design, storyboarding, translation, infographics, video production, photography…everything you need for a full 360 campaign, and much more.
NewBase is a content marketing agency in Singapore that takes extra time to listen, using an intelligent approach to come up with bold, surprising solutions. We're not a content 'factory' churning out to order. Our clients see us as strategic partners, creative planners and thinkers who can help develop and deliver campaigns and brand stories from scratch.
Award-winning content marketing for high-profile clients
We've worked with government bodies such as Singapore's Infocomm Media Development Authority and Singapore Tourism Board, international consumer brands such as Audi and Fujifilm, and a wide range of healthcare, education, hospitality and lifestyle businesses. We have expanded our content and media business to other parts of APAC, too, working with clients in Hong Kong, Taiwan, Vietnam and Thailand.
Our differentiator is that we have deep insight into, and experience of, the ever-evolving content and media requirements brands have in APAC and the expertise and range of skills to fulfil them. We also have expertise conceptualising and managing 360 media campaigns featuring TV production, PR, events management and OOH (billboards, trains wraps, airport activation and roadshows).
World-class media marketing solutions
Alongside our highly successful content business is our NewBase media marketing team in Singapore. We have customised creative formats that can be deployed for all advertisers. Immersive tech-savvy solutions bring creativity to every screen specifically designed to enhance brand experience for the client's audience.
NewBase media marketing's fee-based solutions include engaging rich media banners with dynamic content. Meanwhile native solutions are placed in a native environment, immersing your advertisement in relevant content. Our 100% in-feed solution connects your message to the right audience in the right environment at the right time through non-disruptive display solutions that are automatically formatted as content to match any site or device.
Generate conversion and engagement with our social media solutions. Like, comment or share your message with specific target audiences. NewBase gives advertisers access to native Facebook, Twitter and LinkedIn advertising through a wide array of formats (mobile, video, audio, etc.), as well as Native data for targeting and analytics.
Online distribution solutions allow clients to talk one-to-one with their audience and be seen on every screen. NewBase's holistic approach for cross platform media buying makes it easier for you to plan and execute campaigns through one hub. We build your strategy to deliver your brand message across all screens by selecting the right formats, such as video, rich-media and standard IAB. We are able to buy inventory programmatically, via Private Market Places (PMPs) or direct distribution.
NewBase media marketing also has programmatic solutions using multiple data sets to build the right audience for your objectives and deliver your message where it counts. Clients have access to multiple best-in-class trading platforms to deliver their business objectives.
Other media marketing solutions include print media – especially valuable when targeting premium audiences. A key strength is our access to quality print media in EMEA, APAC and the Americas, along with focused verticals such as finance/corporate news titles, daily/weekly/monthly news titles, fashion/luxury titles, property/architecture titles, professional and education titles.
So whether you're looking for a brilliant piece of original content to wow your audience, or you need a highly effective media marketing campaign using existing assets, we have one simple response: "Yes, NewBase is on it."
Get in touch if you'd like to have an initial consultation with our content marketing or media experts.